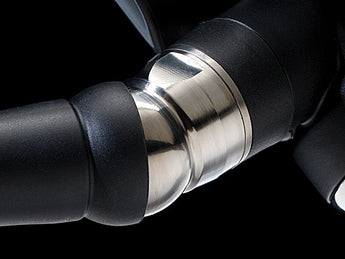 Atomic Aquatics Comfort Swivel Hose
SDD: 9809
MPN: 02-0066-3P
Regular price $124.95 Sale
32" hose with brass swivel.
A significant innovation for Atomic Aquatics regulator owners, this unique device eliminates cumbersome binding that some divers experience from their second stage. Available in brass, stainless steel or lightweight Titanium, the Atomic Aquatics comfort swivel increases your comfort on every dive!
02-0097-3P Universal Fit hose fits most standard second stages with 9/16-18 thread.