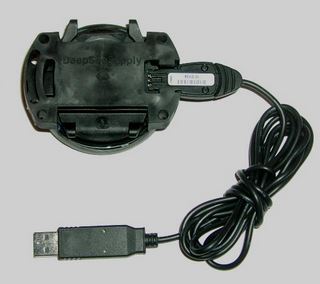 DSS Bungee Ready Mount for Oceanic VT3, VT4, VTPro Versa Pro, Aeris Atmos, Elite Elite T3, Hollis DG01, DG02
SDD: 5874
MPN: 61008
Regular price $20.00 Sale
DSS mount for Oceanic VT3, VT4, VTPro Versa Pro, Aeris Atmos, Elite Elite T3, Hollis DG01, DG02
A replacement boot or Mount for the popular Oceanic VT3, Versa Pro, VTPro, Atmos Elite, and Elite T3 Dive Computers.

This replacement mount securely retains the computer with an easy snap in fit. Low profile and designed to accept 5/32 in. diameter Bungee Cord. Bungee Cord mounted gauges are far easier to don than Buckled straps, and are depth compensating.

The download cable can be used without removing the instrument from the mount (cable not included).

Simple, secure, snap in installation, tough elastomeric material, remains flexible at low temperatures.

Several different bungee lacing methods are possible,one continuous piece, Two separate loops, etc. The photos show only one of many.

*Bungee cord and computer cable are not included.
Elastomeric Bungee Ready Mount for Oceanic VT3 & 4/VTPro/Versa Pro/Aeris Atmos/Elite/Elite T3/Atmos1 & 2/Hollis DG01, DG03