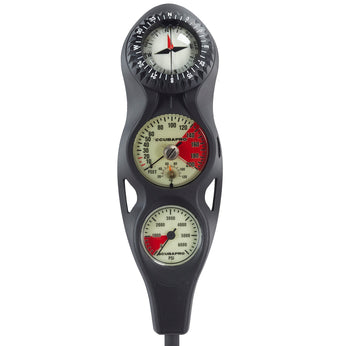 SCUBAPRO 3-Gauge In-line Console 05.011
SDD: 7647
MPN: 05.011.724
Regular price $293.00 Sale
This three-gauge console includes a compact, plastic-case pressure gauge, an easy-to-read depth gauge and FS-1.5 compass. This is the perfect combo for the diver who values convenience, accuracy and style.
Compact pressure gauge (0- 6000psi or 0-400bar).
Oil-filled analog depth gauge with linear Bourdon tube design.
26-degree tilt, oil-filled compass.
Available in imperial or metric.