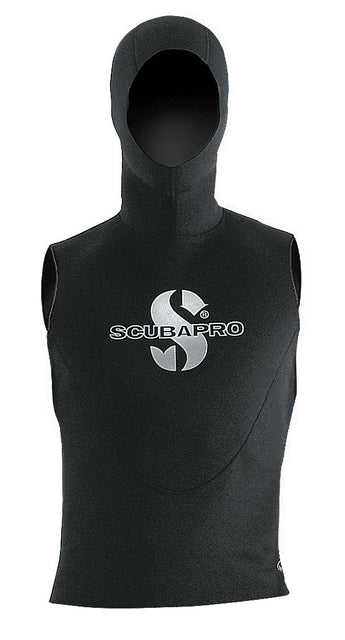 SCUBAPRO Hooded Vest 5/3mm 64.172
SDD: 7208
MPN: 64.172.500
Regular price $143.00 Sale
Here's the perfect solution for those days when a little extra thermal protection is called for.
This classic HOODED VEST is offered in 100 percent Everflex neoprene for superior stretch and comfort.
The additional layer of neoprene covering the torso protects the body's core thermal area, and the attached hood is effective at sealing off the head, which can be responsible for much heat loss.
Designed to layer with any SCUBAPRO steamer, the HOODED VEST features graphics on the side panels for that modern look.
Flexible and comfortable, it's the perfect thermal addition for those times when extra thermal layering is the plan for the dive day.
Available in a choice of 5mm or 2.5mm thicknesses, either one makes the ideal thermal under layer for any SCUBAPRO steamer.