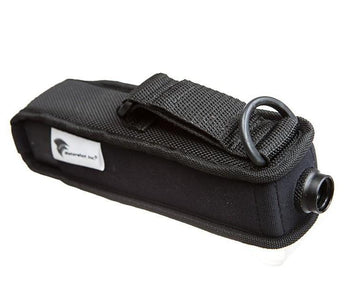 Watershot 8-cell 150m Dive Battery WS
SDD: 7777
MPN: WSLED-K015A
Regular price $499.00 Sale
WS version
This unique Lithium Ion battery is the center of the STRYKR LED modular Lighting system. Housed in a rugged, compact aluminum housing, it is capable of diving to depths of 150 meters. The battery charges in 5 hours and can power the STRYKR Light Head for up to 24 hours of continuous light and 60 hours of strobe light.
Burn time with STRYKR II or SL Light head:
High Power -6 hours
Medium Power - 12 hours
Low Power - 24 hours
Strobe - 60 Hours
Weight: 760g
Power output: 6.2Ah
Output voltage: 14.8V
All Watershot products are closeout and final.