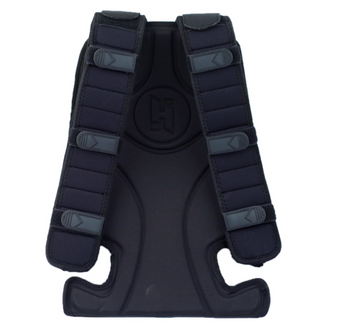 Halcyon Deluxe Harness Pads
SDD: 4576
MPN: 10.500.011
Regular price $140.00 Sale
Your Halcyon deluxe padding is specially designed to allow exceptional comfort without sacrificing any of the features you have come to expect from Halcyon. Shoulder mounted D-rings can easily be moved to the desired location without affecting the Halcyon shoulder pad. Meanwhile, a specially designed backplate pad provides exceptional comfort without sacrificing adjustability or the utility of the Halcyon storage pocket.
    Adjustable Shoulder Pads feature movable Velcro tabs for a custom fit around shoulder D-ring and harness accessories (e.g. Scout light).
    Backplate pad features the popular Storage Pak to carry lift devices for the ultimate in comfort and convenience.
    SS bolt kit included.