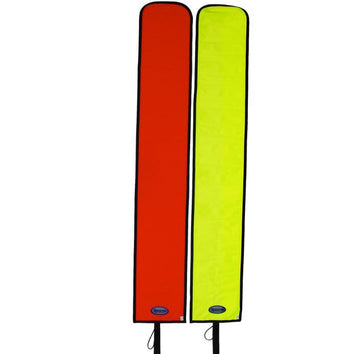 Halcyon SMB Big Diver Alert Marker Open Bottom 4.5'
SDD: 1799
MPN: 14.040.001
Regular price $101.00 Sale
Big Diver's Alert Marker, 4.5' (1.4 m) long, open bottom: choose orange or yellow Halcyon Diver Alert Markers provide maximum visibility and redundant flotation to support diving safety and peace of mind. Marker buoys are essential safety equipment in the event of separation from the dive team or surface vessel.
Key Features of Halcyon Big Diver's Alert Markers:
Easily inflated at depth
When deflated, fits in a Halcyon thigh pocket or backplate Storage Pak
Baffled bottom for filling with a regulator‰'s second stage
The Open Bottom DAM has no OPV and no oral or power inflation mechanism. The DAM is filled with the second stage from the open bottom of the marker body.
Related products