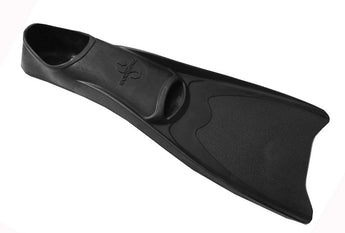 SCUBAPRO Snorkel Pro Rubber Full Foot Fin
SDD: 784
MPN: 25.349.200
Regular price $65.00 Sale
This excellent all-rubber fin guarantees a good time in the water.

A classic SCUBAPRO fin for both scuba diving and snorkeling. Featuring all-rubber construction for maximum durability, the open-toe, full foot design offers lots of comfort while providing solid kicking performance for tropical watersports.

The flexy blade is flanked by beefy side rails that combine to produce a propulsive kick and superb stability that results in improved control, and that just increases the snorkeling fun.

The smaller sizing is great for kids. This is an excellent all-purpose fin for resort diving.