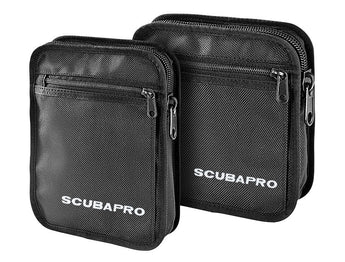 SCUBAPRO X-Tek Accessory Pouch / Storage Bag
SDD: 4087
MPN: 23.811.000
Regular price $62.00 Sale
Increase Your Rig's Cargo-Carrying Capacity
These handy accessory pouches fit on the waist band of your harness and provide easy-access storage for extra gear.
Each pouch comes with two compartments with an internal D-ring to secure accessories.
Pouches are available in large and small sizes to suit your individual gear-carrying needs.
Large: 10" x 7" x 2.5"
Small: 7.5" x 7" x 2.5"